Vision and Values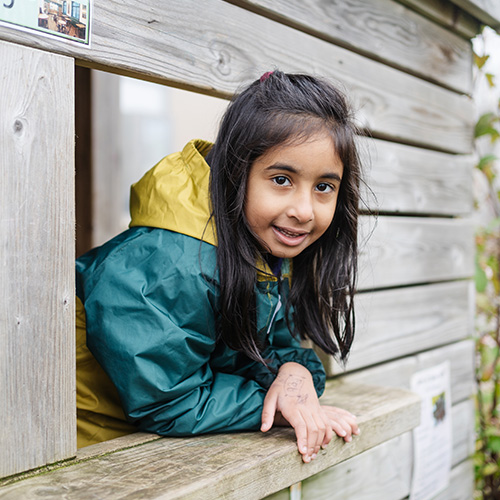 Our Vision
We empower children to make a difference in their lives, the life of their community, and in the wider world.
Learning – to make a difference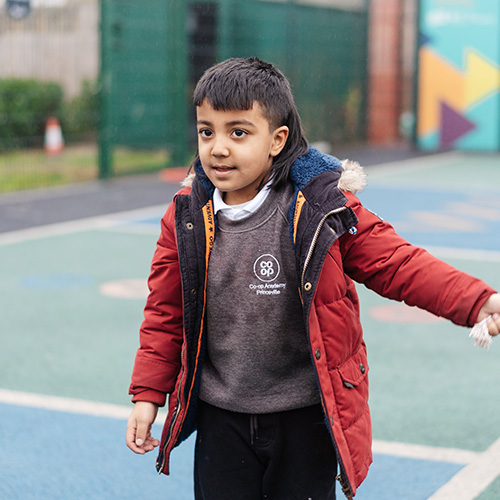 Our Mission
We encourage children to immerse themselves in learning opportunities that inspire them.
We are passionate about nurturing children's aspiration, independence, determination, creativity and collaboration – we encourage children to take risks in their learning.
Our learners are equipped for success, we empower them to make a difference in their future.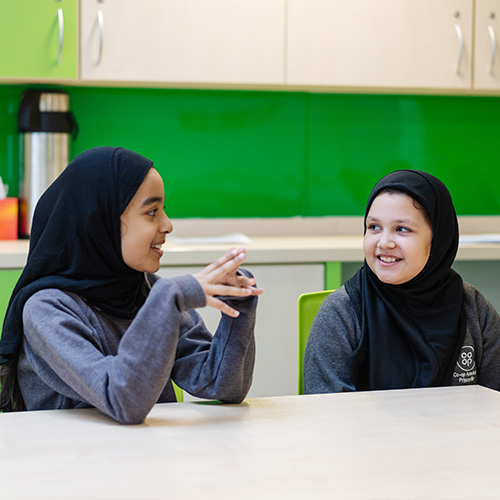 Our Values
Our Ways of Being Co-op shape our values and behaviours – It's what we do.
Do what matters most
The most important things are the hardest, but I'm brave enough to do what is right.
Helping myself and others makes me the best I can be.
I find happiness by aiming high, and sharing success with others.
Our values belong to all of us, and we stick to them no matter what.
Be yourself, always
We bring our best self to our Academy, and practise, so that we become our best self, always.
Even if we are different, we value, accept and learn about each other.
I believe in myself, and I show it.
I am authentic, and I make decisions that are true to my values.
Show you care
I care about people, and show empathy and humility.
I'm excited about the future and I believe I can make it better.
I speak up and promote acceptance and inclusion, encouraging others to do so too.
I know its ok to not be ok, and I know how to talk about my feelings.
Succeed together
We cooperate and listen, we're stronger when we work together.
I understand synergy, and I know how to play a positive role.
I represent my ambition and aspiration through my behaviour.
I support others and develop trusted relationships.